Posts for: April, 2021
By Myers Family Dental
April 11, 2021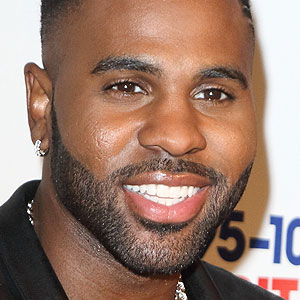 We're all tempted occasionally to use our teeth in ways that might risk damage. Hopefully, though, you've never considered anything close to what singer, songwriter and now social media persona Jason Derulo recently tried in a TikTok video—attempting to eat corn on the cob spinning on a power drill. The end result seemed to be a couple of broken front teeth, although many of his followers suspected an elaborate prank.
Prank or not, subjecting your teeth to "motorized corn"—or a host of other less extreme actions or habits—is not a good thing, especially if you have veneers, crowns or other dental work. Although teeth can withstand a lot, they're not invincible.
Here, then, are four things you should do to help ensure your teeth stay healthy, functional and intact.
Clean your teeth daily. Strong teeth are healthy teeth, so you want to do all you can to prevent tooth decay or gum disease. Besides semi-annual dental cleanings, the most important thing you can do is to brush and floss your teeth daily. These hygiene tasks help remove dental plaque, a thin biofilm that is the biggest culprit in dental disease that could weaken teeth and make them more susceptible to injury.
Avoid biting on hard objects. Teeth's primary purpose is to break down food for digestion, not to break open nuts or perform similar tasks. You should also avoid habitual chewing on hard objects like pencils, nails or ice to relieve stress. And, you may need to be careful eating apples or other foods with hard surfaces if you have veneers or composite bonding on your teeth.
Wear a sports mouthguard. If you or a family member are regularly involved with sports like basketball, baseball/softball or football (even informally), you can protect your teeth from facial blows by wearing an athletic mouthguard. Although you can obtain a retail variety in most stores selling sporting goods, a custom-made guard by a dentist offers the best protection and comfort.
Visit your dentist regularly. As mentioned before, semi-annual dental cleanings help remove hidden plaque and tartar and further minimize your risk of disease. Regular dental visits also give us a chance to examine your mouth for any signs of decay or gum disease, and to check on your dental health overall. Optimizing your dental health plays a key part in preventing dental damage.
You should expect an unpleasant outcome involving your teeth with power tools. But a lot less could still damage them: To fully protect your dental health, be sure you practice daily oral care, avoid tooth contact with hard objects and wear a mouthguard for high-risk physical activities.
If you would like more information on caring for your cosmetic dental work, please contact us or schedule a consultation. To learn more, read the Dear Doctor magazine articles "Porcelain Veneers" and "An Introduction to Sports Injuries & Dentistry."
By Myers Family Dental
April 01, 2021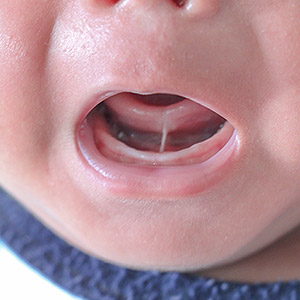 Breastfeeding is nature's way of providing complete nourishment to a newborn in their first years of life. It can also have a positive impact on their emerging immune system, as well as provide emotional support and stability. But although nursing comes naturally to an infant, there are circumstances that can make it more difficult.
One example is an abnormality that occurs in one in ten babies known as a tongue tie. A tongue tie involves a small band of tissue called a frenum, which connects the underside of the tongue with the floor of the mouth. The frenum, as well as another connecting the inside of the upper lip with the gums, is a normal part of oral anatomy that helps control movement.
But if the frenum is too short, thick or taut, it could restrict the movement of the tongue or lip. This can interfere with the baby acquiring a good seal on the breast nipple that allows them to draw out milk. Instead, the baby may try to chew on the nipple rather than suck on it, leading to an unpleasant experience for both baby and mother.
But this problem can be solved with a minor surgical procedure called a frenotomy (also frenectomy or frenuplasty). It can be a performed in a dentist's office with just a mild numbing agent applied topically to the mouth area (or injected, in rare cases of a thicker frenum) to deaden it. After a few minutes, the baby's tongue is extended to expose the frenum, which is then snipped with scissors or by laser.
There's very little post-op care required (and virtually none if performed with a laser). But there may be a need for a child to "re-learn" how to breastfeed since the abnormal frenum may have caused them to use their oral muscles in a different way to compensate. A lactation expert may be helpful in rehabilitating the baby's muscles to nurse properly.
A restrictive frenum isn't necessarily a dire situation for an infant—they can continue to feed with a bottle filled with formula or pumped breastmilk. But employing this minor procedure can enable them to gain the other benefits associated with breastfeeding.
If you would like more information on tongue ties and other oral abnormalities in children, please contact us or schedule an appointment for a consultation. You can also learn more about this topic by reading the Dear Doctor magazine article "Tongue Ties, Lip Ties and Breastfeeding."