Posts for: October, 2020
By Myers Family Dental
October 19, 2020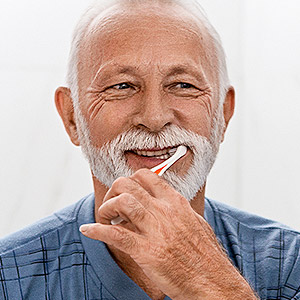 Little things add up. Like your three meals a day, which could total over 87,000 by the time you're eighty. If you average a full night's sleep every night, you will have whiled away over a quarter of a million hours in slumber by your diamond birthday. And if you're the typical American, you will also have spent over 900 hours (or nearly 40 days) brushing your teeth.
If that last example sounds like a lot, it's actually not: If it's a daily habit, that's about two minutes of brushing a day. But that little bit of time could have an incredible impact on your dental health over a lifetime. That's why dental providers commemorate October as National Dental Hygiene Month to call attention to just how important those 900-plus hours can be to a healthy mouth.
Brushing is important because of what a few strains of bacteria can do to your oral health. While most of your mouth's microscopic inhabitants do no harm (and some are even beneficial), the malevolent few cause tooth decay and gum disease, both of which could lead to tooth loss.
These bacteria live in and feed off of a thin biofilm of food particles called dental plaque. Over time, plaque and tartar (a hardened, calcified form) can build up on tooth surfaces. As it grows, so does the mouth's bacterial population and the risk for disease. In fact, just a few days of undisturbed plaque growth is enough time for a gum infection to get started.
Brushing your teeth removes this plaque accumulation, which reduces the bacterial levels in your mouth. A thorough brushing of all surfaces usually takes about two minutes, but it must be done every day to keep plaque at bay. So, yes, a little time spent brushing every day can be a big deal. That said, though, it's not the be-all and end-all of oral hygiene. You should also floss daily since plaque accumulates just as readily in the spaces between teeth where brushing can't reach. We, along with the American Dental Association, recommend brushing twice a day and flossing once a day for optimal oral health.
But no matter how proficient you are with brushing and flossing, you may still miss some spots. Be sure, then, that you also see us regularly for dental cleanings to thoroughly clean your teeth of plaque and fully minimize your risk of dental disease.
Oral hygiene only takes a little of your time each day. But it does add up—not only in the "days" you'll spend doing it, but in a lifetime of better dental health.
If you would like more information about getting the most out of your daily oral hygiene, please contact us or schedule a consultation. To learn more, read the Dear Doctor magazine article "Daily Oral Hygiene."
By Myers Family Dental
October 09, 2020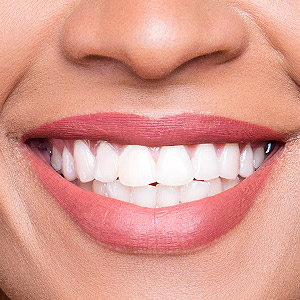 As far as your appearance goes, the most important teeth you have are those in the "smile zone." These are the teeth most visible when you smile—and the ones that awkwardly stand out if they're chipped, worn or otherwise flawed. More than any other teeth, they determine how inviting your smile is to others.
You might think you'll need extensive cosmetic dental work to fix these kinds of dental defects. But that may not be necessary: We may be able to use a dental material known as composite resin to repair the defects in your "smile zone" teeth in one office visit.
Composite resins are a combination of ceramics and plastics that have been around for some time. They've only recently come into wide use, though, with the development of new techniques to bond them to tooth surfaces. They're ideal for chips, cracks, or decayed areas where front teeth make contact with one another. They may also be used occasionally to reshape irregular or misaligned teeth.
You'll first need a complete dental examination to determine if composite resin bonding is an appropriate approach for your situation. If so, we'll begin by preparing the tooth surface to better accept the resin material. We'll then apply the liquid form of the material in layers, along with other agents to increase the material's strength. Each layer is cured (hardened) before applying the next layer.
As the layers build up, we shape the material to achieve a normal tooth appearance. We'll also incorporate your individual color shadings, so that the prepared tooth blends well with surrounding natural teeth. In effect, the procedure requires as much artistry as technical skill to create a natural look.
Though not as strong as porcelain veneers or crowns, composite resins are durable if not subjected to heavy biting forces. And for a few hours in the dentist's chair with minimal tooth preparation, a composite resin treatment can create a dramatic and exciting change in your appearance.
If you would like more information on composite resin bonding, please contact us or schedule an appointment for a consultation. You can also learn more about this topic by reading the Dear Doctor magazine article "Artistic Repair of Front Teeth With Composite Resin."