Posts for: August, 2015
By Myers Family Dental
August 29, 2015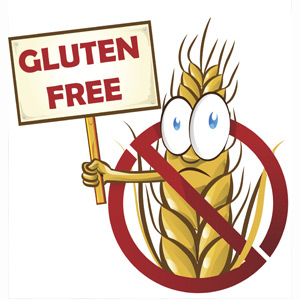 There's been a growing awareness about the effects of gluten, a protein found in grains like wheat, rye and sometimes oats, on certain people. An estimated 1 in 133 Americans have Celiac Disease (CD), a gluten-related disorder that causes the body's immune system to work against itself. And if you have CD, you could eventually face dental problems like enamel pitting and erosion.
When a person with CD consumes gluten, their immune system mistakenly identifies the protein as malicious and attacks it. The attack occurs in the membranes that line the digestive system, which in the process destroys cilia, tiny hair-like structures that aid in food absorption. This disrupts the body's normal absorption of nutrients, which can lead to a number of systemic conditions including intestinal cancer.
Because of the lack of nutrients, your teeth's enamel may develop defects. You may begin to see dull spots or pitting, or chalky grooves in its normally shiny surface: this is a sign you've lost surface enamel crystals (decalcification). You may also be more susceptible to outbreaks of aphthous ulcers (canker sores).
Because symptoms can be misdiagnosed or go unnoticed, it may be years before you know you have CD. You can, however, get a definitive diagnosis through a blood test for gluten antibodies, which is then confirmed with a biopsy of a tissue specimen from the intestine.
While there's ongoing research for CD-related medication, there's currently only one recognized treatment for it — remove gluten from your diet. This is much harder than it sounds, and requires knowing what you can and can't eat, along with strict monitoring of food package labeling. Thankfully, the world is becoming better educated in this respect as more food manufacturers are clearly labeling products containing gluten and restaurants are providing gluten-free menu options.
Once you have dietary controls in place, your dental issues can be treated as any other person, with one exception: none of the products used in treatment like polishing paste or fluoride gels should contain gluten, and must be verified before using.
CD is a serious condition that could even become life-threatening. Knowing you or someone in your family has it will help you protect both your overall health and your teeth.
If you would like more information on the gluten's effect on dental health, please contact us or schedule an appointment for a consultation. You can also learn more about this topic by reading the Dear Doctor magazine article "Gluten & Dental Problems."
By Myers Family Dental
August 14, 2015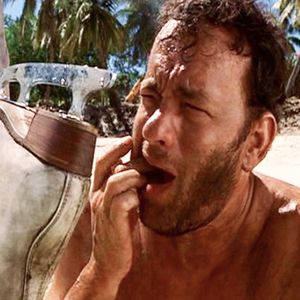 Did you see the move Cast Away starring Tom Hanks? If so, you probably remember the scene where Hanks, stranded on a remote island, knocks out his own abscessed tooth — with an ice skate, no less — to stop the pain. Recently, Dear Doctor TV interviewed Gary Archer, the dental technician who created that special effect and many others.
"They wanted to have an abscess above the tooth with all sorts of gunk and pus and stuff coming out of it," Archer explained. "I met with Tom and I took impressions [of his mouth] and we came up with this wonderful little piece. It just slipped over his own natural teeth." The actor could flick it out with his lower tooth when the time was right during the scene. It ended up looking so real that, as Archer said, "it was not for the easily squeamish!"
That's for sure. But neither is a real abscess, which is an infection that becomes sealed off beneath the gum line. An abscess may result from a trapped piece of food, uncontrolled periodontal (gum) disease, or even an infection deep inside a tooth that has spread to adjacent periodontal tissues. In any case, the condition can cause intense pain due to the pressure that builds up in the pus-filled sac. Prompt treatment is required to relieve the pain, keep the infection from spreading to other areas of the face (or even elsewhere in the body), and prevent tooth loss.
Treatment involves draining the abscess, which usually stops the pain immediately, and then controlling the infection and removing its cause. This may require antibiotics and any of several in-office dental procedures, including gum surgery, a root canal, or a tooth extraction. But if you do have a tooth that can't be saved, we promise we won't remove it with an ice skate!
The best way to prevent an abscess from forming in the first place is to practice conscientious oral hygiene. By brushing your teeth twice each day for two minutes, and flossing at least once a day, you will go a long way towards keeping harmful oral bacteria from thriving in your mouth.
If you have any questions about gum disease or abscesses, please contact us or schedule an appointment for a consultation. You can learn more by reading the Dear Doctor magazine articles "Periodontal (Gum) Abscesses" and "Confusing Tooth Pain."